I have been a fan of classic silhouettes for quite a while. When our talented graphic design suggested using our silhouettes on our business cards last winter, I was all for it! Kate and I each have our own on our business cards, and I think it's a fun, personal touch that doesn't look like every other business card out there.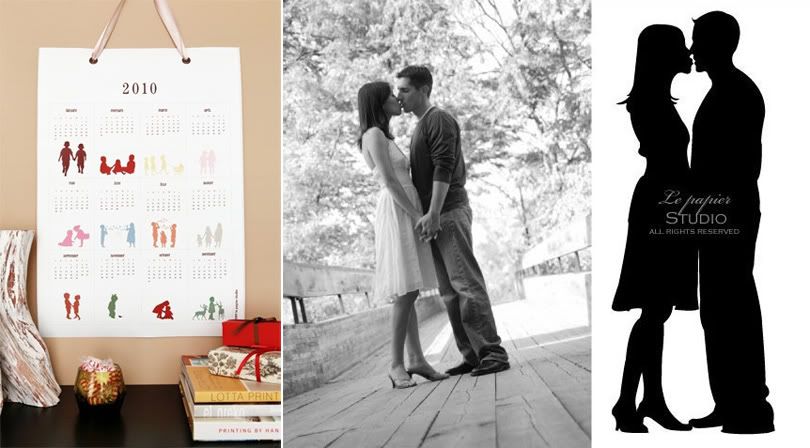 So, how do I share my love of silhouettes with our readers? I disclose a talented source! I've been checking out Etsy for unique holiday ideas and last Saturday, I came across a great little shop, Le Papier Studio. It is one of the many stores that offer custom silhouettes, but it caught my eye right away, because the wide variety of items offered.

Vana's yearly calendar (above, left) is absolutely delightful and having this on my wall all year would be fantastic! I also love her idea of turning an engagement photo into a silhouette (above center & right) for your save-the-date. What a unique idea to share with your friends & family!

When we start expanding our family, I absolutely cannot wait to order a custom family piece for my wall. And if I have the space, ordering the cute couple on the Vespa is number one on my wish list.

Will you be doing any of your holiday shopping on Etsy? If so, what stores should I check out?