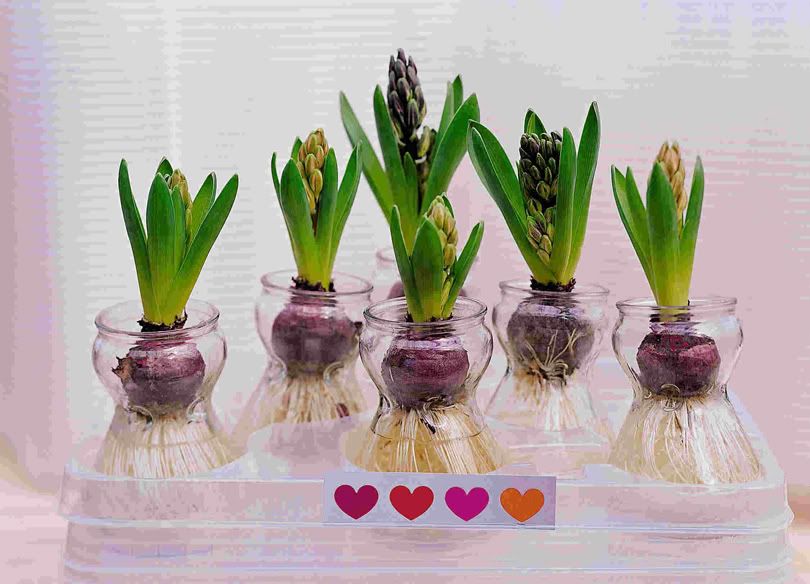 If you follow me on Twitter, you might have caught that I recently planted 150 bulbs in our yard including tulips, crocus, and daffodils. I love fresh flowers, and planting bulbs is an easy, relatively inexpensive way to enjoy my favorite, tulips, for a few weeks come warmer weather in May. Naturally, I need to wait until spring to enjoy them, so in the meantime, I planted paperwhites inside to tide me over.

Forcing flowers indoors has been a new thing for me in the past few years. For the last three years, I have planted an amaryllis, but this year I switched to paperwhites for two reasons. The first reason is because I've heard they smell lovely, and secondly, I like to change it up a bit.

Because it takes a while for the bulbs to take root, grow and bloom, I would not recommend doing this for your wedding centerpieces, however I do think it'd be a fun flower project to try for bridal shower centerpieces. Find a pretty pot and some flowers you want to enjoy and get to work planting. Of course, it will take precise timing to get the blooms to open at the right time. Iowa State University put together a great document if you're interested in planting a mini indoor garden of your own this winter.

Enjoy your winter blooms!