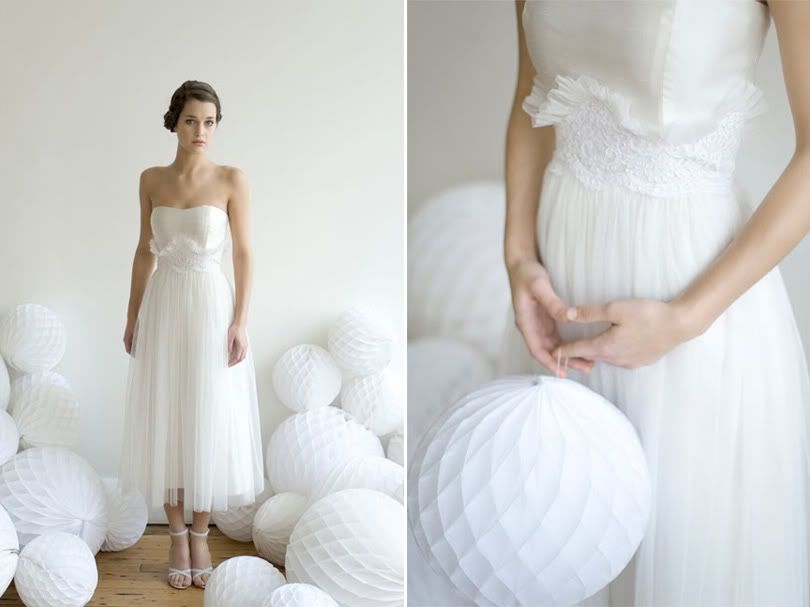 My design-obsessed sister, Victoria, sent over the link to Elizabeth Dye's fabulous website, English Dept last week, and my jaw dropped when I saw her designs. I popped on over to her blog, and was greeted with the beauties above. I explored more to find her website and Etsy storefront and am now jealous of anyone living in the Portland, Oregon area with a free afternoon on January 31st, 2010.

Why, you ask? Because they are hosting their Fifth Annual Bridal Fashion Show at The Cleaners at the Ace Hotel at noon. RSVP to info@theenglishdept.com or call the shop at 503.224.0724.

If you are looking for a one-of-a-kind gown full of details to wear on your wedding day, get in touch with Elizabeth Dye before it's too late - custom gowns take a lot of time!